Current Ponies

2019

2020


~~~~~~~~~~
Click the pony picture to see it larger.
---
INTERNATIONAL orders, E'me so I can weigh the box.
~~~~~~~~~~~~~~

Stateside Shipping
regular size ponies is $16.00
(plus $9.00 for 2nd)
For larger orders ask me for a shipping quote,
I also refund extra shipping,
if you live closer to California)
---
Trail of Painted Ponies - March 2021- Summer Release ~ 53rd
~~~~~~~~~~~~~~~~~~~~~~
Here are the Next Herd of Trail of Painted Ponies Collections.
All will be low 1E/0____ numbers. LE numbers are Limited Edition numbers
Email me if you would like to be on my Pre Order List
---
Wild Blue - 9/11 Tribute, 20 years later - 9.5" tall
$67.00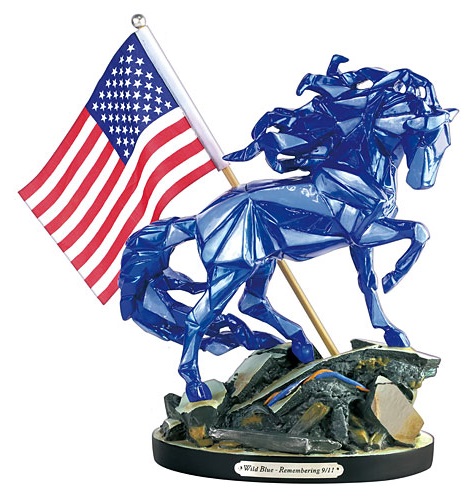 CLEAR RESIN WITH BLUE HIGHLIGHTS
53rd Release ~~ 2021 WINTER

FURY - $57.00
9" tall

E'me to PRE~ORDER any or all of these. Just let me know.
No payment due until they are ready to ship
to you!
Plus, if you change your mind, I understand just contact me
and it's no biggie!

EL CHARRO - $57.00
7" tall

Another Mexican Cowboy with fancy saddles and dressed like this..

CRUSADER - $57.00
7.25" tall




THUNDERBIRD - $57.00
7.25" tall




HOMAGE TO BEAR PAW - $57.00
7.25" tall





PRICES TBD

Wild Blue
Set of 5
Set of 6

E'me with any questions





and get the fastest up to date news about the Painted Ponies from my FB page!