WELCOME Horse Lovers & Dog/Cat Lovers to My Gallery of Gifts

Because many of you are loyal year long friends and customers,
I like bringing you a mix of new items for your shopping fun.
Whether it's for you or someone on your List, here's to having fun with our horses, dogs & cats.
I know you'll find some fun here.
Equine Lovers' Gifts

Fjord Lovers' Gifts

TRAIL OF PAINTED PONIES, Official Dealer




| | |
| --- | --- |
| FJORD ORNAMENTS | |

| | |
| --- | --- |
| SIGNS | SOCKS |
| | |

~ Please click the pictures to ride over to that page ~

EMBROIDERED T'SHIRTS & GIFTS


HERD YOUR HORSES GAME

TOTE BAGS

HAND PAINTED FJORD PINS ~ UNIQUE

HEATHER GREEN FJORD T'SHIRT


LAUREL BURCH ITEMS

| | |
| --- | --- |
| FJORD SHIRTS | & HATS |
| "Ride a Fjord, it makes your butt look smaller" | |




FJORD COLORING BOOKS

FJORD XING SIGNS & DRIVEWAY SIGNS

---

FJORD GREETING CARDS

MY EXCLUSIVE DESIGNS

---


" Woody & Bullseye Magnetic Salt & Pepper Shakers"


$23.00
(USA shipping included)

---

for cat lovers CAT LOVERS


JEWELRY

---

Fjord Mouse Pads

$16.00 each
US First Class Shipping included

LIGHTED BREAST COLLARS,
DOG COLLARS & LEASHES BY ILLUMISEEN




---


Cowboy & Cowgirl Magnetic Salt & Pepper Shakers

$18.00
(USA shipping included)

Magnet 2.5"
Plastic

Ornament

---

Check updates and new products posted on our Facebook Pages



Ask your questions, connect with me.

THANK YOU FOR YOUR BUSINESS,
YOU'RE THE BEST!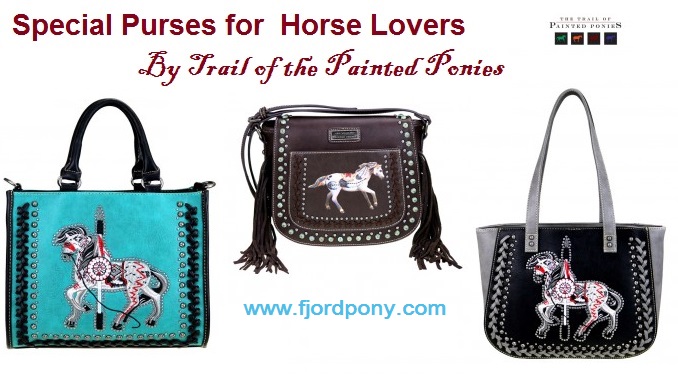 Our shopping cart INCLUDES Credit Card PROCESSING OR PAYPAL

Email: betsybauer1@comcast.net
Money Orders & Checks accepted also.
(whichever you prefer )
Welcome to my Equine Gift Gallery.

I happen to be an avid Fjord Pony person and have developed a fun Fjord community here at https://www.fjordpony.com. In finding Fjord items to place on this site, I have found many nice equine gifts for all of you Horse Lovers including the beautiful Painted Ponies. So please enjoy shopping and if you have any questions please email me at betsybauer1@comcast.net. Or call 559-645-4111.
We have been supplying items to Horsey Folks at shows & from this site for 20 years. And we expanded our market to eBay, Etsy & Facebook so you may see some of my items there. On Ebay my pictures have a colored band along the left side of the gallery picture. That way you know that is mine.
I can process your credit cards privately, however, if you would feel more comfortable calling in your order, please call.
We are located in the San Joaquin Valley of California [so don't call before 8am, ok]. It is our intent to do business in a friendly manner. I have an extensive retail background, including having a Certified Gemologists degree. Thus you'll see the influence in my Jewelry. I also carry silver from quality manufacturers who offer the nicest of Equestrian style and beauty.
My staff & I would like to Thank you for your interest in our products, and we wish you "Happy Trails". Please write or call with ANY question or problem. Your satisfaction is guaranteed.
We accept PayPal, Money Orders, Personal Checks, and Credit Cards. Or can process credit cards via the phone. We ship and verify with you via email ASAP.
Betsy Bauer
Madera, CA 93636
559-645-4111
The Internet can be a rather cold arena, but ours is always warm and cozy.
Happy Riding,