When I learned my sorority sister, Claire, from college in Illinois has a knack for making gorgeous, quality. handmade cards, I knew we needed some with Fjords. So I
asked her to make these for me. I know you will love them and reach for them every time you need a card. Our Fjords are our passion so enjoy these when a friend has
a special occasion. Also, consider getting a pack for your friends as they are fun to send as a gift for that Special Fjord Lover.
Special Greeting Cards for Fjord Lovers
5 Cards in a Pack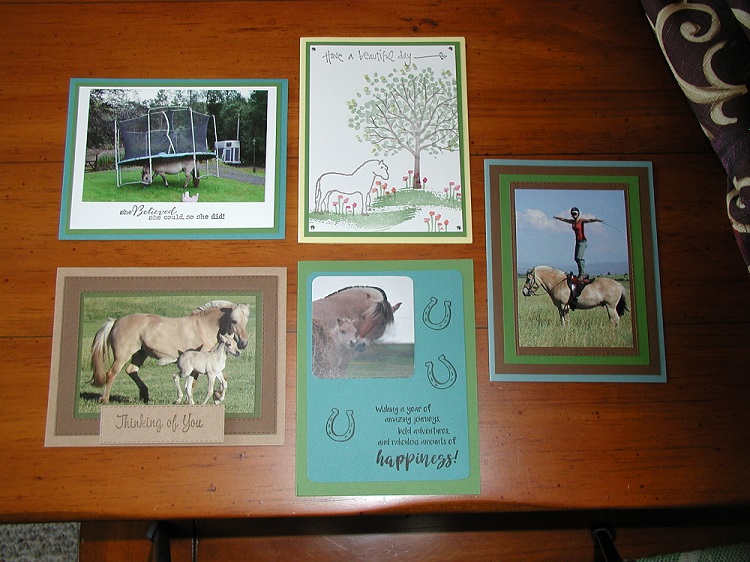 Hope you're feeling special today, because that's what you are!



She believed she could so she did!
Inside Blank for you to add your inscription.
Wishing a year of amazing journeys, bold adventures,
and ridiculous amounts of happiness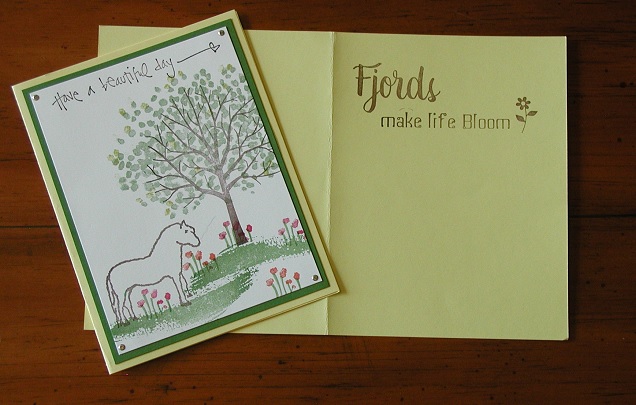 My thanks to these folks for their great Fjord pictures: Beth Beymer & Sandy North (Mare & Foal Thinking of You) Starfire Farm;
Trampoline ~ Maria Hatlevoll, Norway, Canada; Standing Tall ~ Rebecca, USA; Mare & Foal Happy Birthday ~ Anne of Fenia Milda, Germany
This whimsical set includes 5 handmade cards and envelopes for you to send to your Fjord loving friends.
Each card is size 4" x 5.5".
$28.00 each set of 5 cards
(USA shipping included)
International First Class shipping available, E'me for quote.