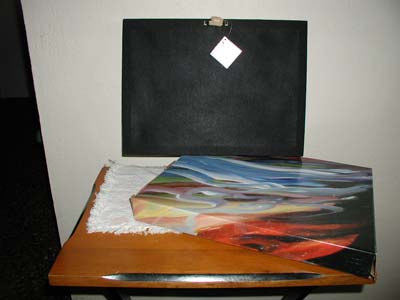 Here, I wanted to show you that each Canvas is backed with a black muslin and fitted with a hanging bracket, a tag telling about the item & comes in a beautiful, colorful box. All you need to do is add the bow.
"I am a professional full time artist living in Louisiana. I work mainly in oils and love to create new and expressive compositions exploring all of God's creations that we have been blessed with. I have two passions in life. ... my art and my horses. I continue to be in awe of these most magnificent creatures. The grace, the stamina, the power, the love, they show us every day how wonderful life can be.
I hope that I can portray some of the beauty found in nature through my paintings of horses, flowers, animals, landscapes, still lifes and abstracts. My art is my passion. I hope you find that you can share this passion with my lifes work. Capturing a moment in time, one painting at a time." - Enjoy, Marcia Baldwin
---
SEE OUR OTHER GIFT IDEAS!
Ride on Over