RETIRED INDEX OF ALL RETIREES INSTOCK.
ENDANGERED BREEDS
Ride over to see the current ponies.


Shipping Retired Ponies only: $12.00 each,
plus $5.00 for each
Added Pony.
INTERNATIONAL Orders:
I'll send a supplemental invoice for shipping to cover your complete order.
OR, E'me to get shipping & PayPal invoice.
---
IF you are looking for a retired pony check these 7 pages or
Our Home Page
or the Retired Pages
Ride over to see them!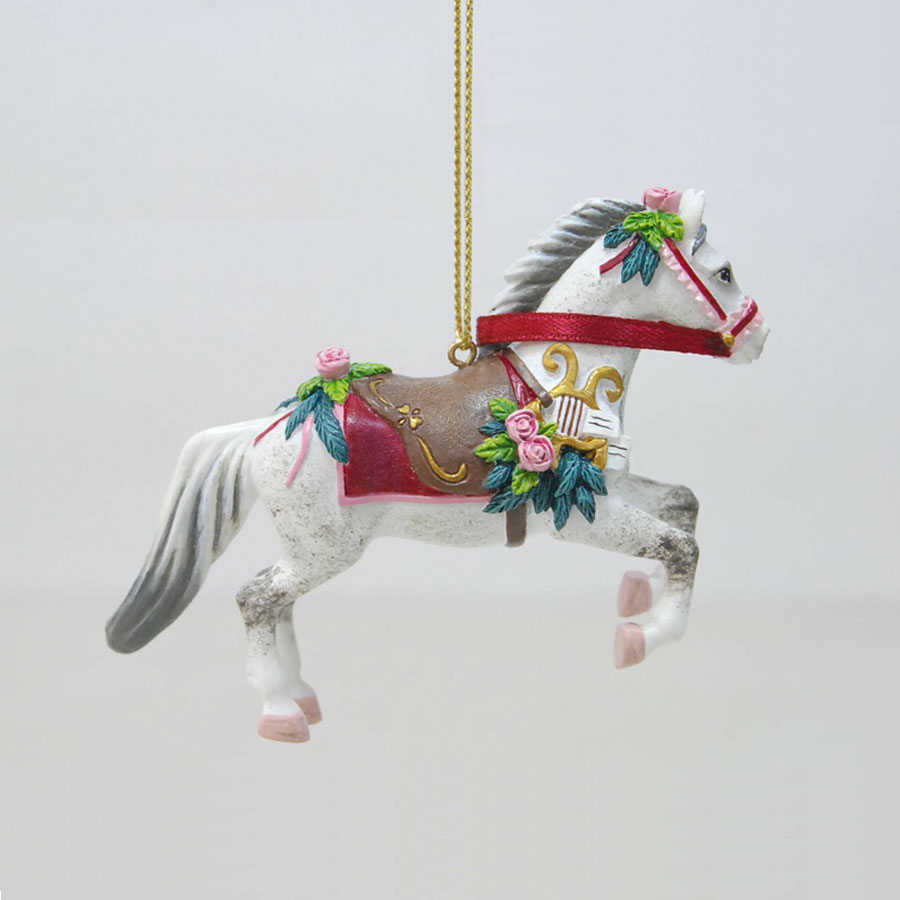 Ornaments for the Seasons
30 to choose from
SEE CHRISTMAS 2018 !
---
Shipping of 3 ponies or more will be estimated on your actual order.
We only charge what we spend on shipping
---
See the New TOPP
Purses & Wallets



includes a
Concealed Carry Pocket in back.
Trail of Painted Ponies
RETIRED - ENDANGERED BREEDS - $50.00
< In these pastures you'll see our herd of RETIRED ponies.
HTF, with fair pricing below competitive sites so you can have many of these older ponies in your Collection.
Yes, they're in their original boxes, brand new, with hanging tags. For 1E numbers not mentioned here, E'me to see if I have them.
Please Click the pony picture to see it larger.


Bonanza 2E/


See More....


Best of Show 1E/

See More....

Caballito 1E/

Crow Fair 1E/


read more...

Crow Warrior's Pride 1E/

Dream Horse 2E/


ceramic


Earth, Wind & Fire 4E/


read more...




El Dorado 1E/




Friends Forever 1E/





Godspeed 1E/






Gift from the Sky

Horsepower to Burn 1E/
(ceramic)

Horse of the Rising Sun 1E/

Indian Summer 1E/
(ceramic)



Lightning Bolt Colt 7E/




Magical Mystery Mare 1E/

Native Dancer 4E/










Native Jewel 4E/


Peace, Love & Music 1E/


Prairie Horizon 1E/


(ceramic)
Regalia 1E/


See detailed pic's

Please use the box below to
type the name of the pony
you would like to order
from this page.

Rodeo Dreams 1E/




Spirit of the Northwest 1E/

Squash Blossom 1E/

click pic to see more...




The Guardian 1E/


New 2018 Ornaments



Click Pic to Ride on Over


War Paint 1E/

War Eagle


$50.00
(Shipping $12.00 & $5.00
for second Pony any page)

^ Please type the pony name & #
to order in the space above.
Then come back and type
any others also.





Wovoka's Vision - 1E/


read more...


Western Leather