WHAT'S NEW?
FIND OLDER PONIES
See other Retired Ponies Below
We can help you catch up with your Collection.

Gift Boutique | Fjord Clothing




HISTORY of the TOPP
& our FAQ Page
click here.



Horse of a Different Color
(HODC)
WESTLAND CLOSED!
---
"Betsy is an awesome seller. Always willing to accommodate and a joy to buy from. Ships fast and takes great care in packing. Thanks Betsy!! "
~ Deb


Check out NEW LAUREL BURCH
Bags for Horse, Dog & Cat Lovers.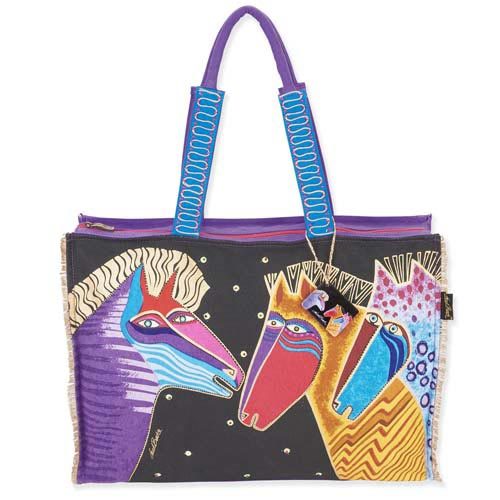 ~~~~~~~~~~~~~~~~~~~~~~~

AND Horse Lovers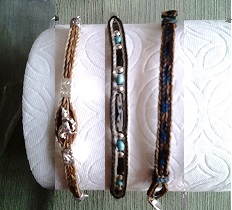 HORSE HAIR BRACELETS
"Treat Yourself"

Contact Us with your questions or to order
(559) 645-4111
in California
WELCOME to Betsy's
The Trail of the Painted Pony Arena.
HAVE YOU SEEN THEM? ARE YOU A COLLECTOR?
---
"The Trail of Painted Ponies has stampeded into American Art History as one of the most successful public art projects of all time! Born and bred in Santa Fe, this wildly popular public art project invited artists to let their imaginations run wild and transform life-size horse sculptures into stunning original works of art. These dazzling Painted Ponies were exhibited throughout the state of New Mexico and they enchanted hundreds of thousands of people and reinvigorated tourism, while raising awareness and funds for worthy non-profit organizations. Today, The Trail of Painted Ponies is proudly celebrating 14 years of horses in art and it has become one of the premier art and collectible companies in the world, crafting one of the most cherished collectibles in America, The Trail of Painted Ponies figurines."
This is a Sante Fe, New Mexico public art project where artists adopted a horse-size statue and painted it in their own style. Here we offer numbered replicas of the famous one-of-a-kind Painted Ponies.
Please use this page to Bookmark as a Favorite. Click History to read more...

ENTER & look closer. The Series is the Group as they were released, NOT the number on the bottom of the pony.



---


CURRENT PONIES (RETIRED PONIES SEE BOTTOM OF PAGE

Older Current Ponies from 15th - 28th Releases

War Cry, Sweetheart, King of Hearts, Storm Rider, Country Music, Lovey Dovey, Harmony, Crossroads.




Don't Fence me in (Gypsy Vanner) and Guardian of the Sunsets Gates
A Star is Born & Blood Brother



34th Winter 2015
35th Spring 2015

Tickled Pink & Squash Blossom
Godspeed, Wedding Wishes & War Paint



36th Summer 2015
37th Fall 2015


Stand By Me, Horse of the Rising Sun, Panda Paws & Crow Warrior's Pride
& Heart of Gold


38th Winter 2016
39th Spring 2016
Little Big Horse, Cloud Hunter, War Eagle, Gift from the Sky & Guardian Angel
Black Beauty, Eqyptian Gold, Turquoise Journey and Sundown to Moonrise

40th Summer 2016

41st Fall 2016
Unconquered - Home Sweet Home, Keeper of Dreams, American Beauty.

Wrecking Bull, Ribbons of Love & Navajo Chief


42nd Winter 2017
43rd Summer 2017

Born to Run, Dance of the Lipizzans, Arabian Splendor & Ancient Dreams
Spirit Bear Pony, Night Flight, Papoose & Native Dreams

~ Ponies in the Works ~
Fire and Ice & Unicorn Magic < Click to read update from the Trailmaster.
For ponies that are RETIRED, SEE THE YELLOW BOX BELOW
~~~ NEW 2017 HOLIDAY ~~~
IN STOCK NOW

LITTLE BIG HORSE ORNAMENT & FIGURINE

FOUR SEASONS PONIES:

SUMMER BALLET

TIP TOE THROUGH THE TULIPS

CELEBRITY PONIES


Barbara Eden, I Dream of Jeannie
Tony Curtis, Shiloh

TOPP Purses, Wallets & Crossbody

~~~~~~~ RETIRED ~~~~~~~

RIDE THE SKY - INSPIRATIONAL BOOK
Do you Love FaceBook ?
Frequently Asked Questions / Q&A

Check out my:
Feedback Page

Find that Pony: Search Page
for our Retired Index of ponies still avaliable on our shelves.
(like some of these)

and many more.....
Note: We have MANY older 1E's in stock, so if you are searching for some, email the names of those you are looking for, and I'll let you know the details.
Remember: I will refund any extra shipping that is charged, don't worry!

---

Bible Covers

NEW Items coming down the Trail.


Home Decor




Contact Information:
Betsy Bauer, Fjord Images Plus & Webscriber Commerce
559-645-4111
Email:
betsybauer1@comcast.net
I pride myself in offering quality products for horse lovers across the world. We all have special moments & memories with horse or wish we did. Here I'd like to help you with that passion and send you fun items to make your life more enjoyable. Service is important to me so let's make this as easy as possible.
Happy Ridin', Betsy.