We 3 Kings
by Artist/Sculptor Kathleen Moody
10" H x 12" W x 7" D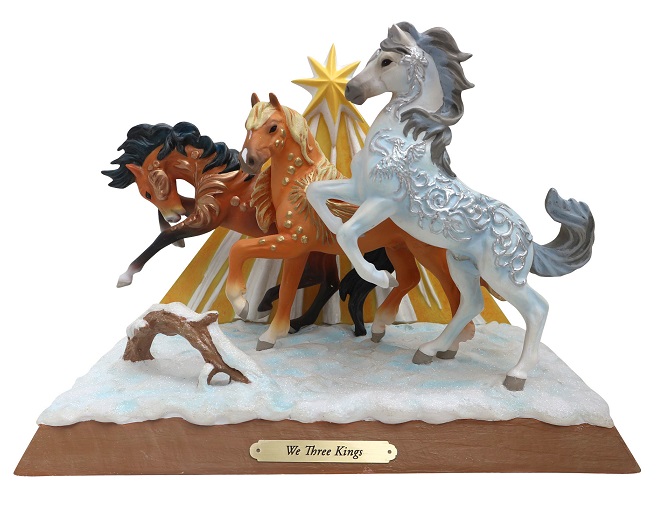 In the story of the birth of Christ, three wise men travel to Bethlehem to worship and present precious gifts to the newborn babe. In this piece, the three wise men are represented by three glorious horses carrying gifts not for the Savior, but from him.
The first horse - an earthy bay, carries the gift of Salvation in a living, growing vine winding up his shoulder.
The second horse, a golden palomino, wears a bright star on his shoulder, representing the Light of Truth or the Good Word of the Gospel of Jesus.
The last horse, in pure white, displays a bright Phoenix, a rising symbol of the Resurrection or New Life available to all.
The most precious gift the new babe brought is shown on the forehead of each of the noble stallions; a heart - the gift of the Love of God. Perhaps this Christmas, when sharing our gifts with each other, we can ponder on the wonderful gifts the Babe in the Manger has given to us.
$119.00 includes shipping Stateside