Current Ponies
2018 >

2019
2020
2021


~~~~~~~~~~
Click the pony picture to see it larger.
~~~~~~~~~~~~
Shipping Info:



USA Shipping 1 & 2 ponies go USPS. First regular size pony $14.00 plus $5.00;
For Larger orders
ask for a quote & I'll weigh the box exactly.


Orders leave here in 2 days.

INTERNATIONAL orders, E'me so I can weigh the box.


---
Just for our
Horse Lovers!
(click pic to ride on over)
"I went to Betsy's shop to purchase one Painted Pony, which I did. I'm impressed that I've received notification so quickly that it is being shipped. I'm looking forward to receiving it. I will definitely have to visit again to see more about the Fjord ponies. I lived in Norway for 3 years and absolutely loved the breed. Thank you". ~ Valerie
SHIPPING:
---
Stateside Shipping
regular size ponies is $16.00
(plus $9.00 for 2nd)
For larger orders ask me for a shipping quote,
I also refund extra shipping,
if you live closer to California)
Early TRAIL OF THE PAINTED PONIES ~ Still available, not retired yet
44th Release ~~~ WINTER | 45th Release ~~~ Fire & Ice

46th Release ~~~ SUMMER | 47th Release ~~~ FALL


44th Release ~ 2018 Winter





Spirit Horse - $54.00
(Shipping $16.00)



Read their stories | See their GALLERY PICTURES
E'me with any questions.
46th Release ~ Summer 2018

Joyful Serenade $65.00
(Shipping 20.00)



Crossing Rainbow Bridge $50.00



Eagle Spirit $54.00



Eye Dazzler $54.00


For the Set of all 4 ~ 46th Set
$228.00
(USA shipping included)




Read their Stories and meet their Artists.
E'Me if you have any questions...
47th Release ~ Fall 2018
One of the ways the Fall 2018 Release is so special
is that it features the introduction of the new Collaboration Collection.
For the first time,
The Trail of Painted Ponies invited two of our best artists to creatively
re-interpret two of our bestselling figurines.
Tempest - $54.00

(shipping $20.00)

War Magic - $54.00



---
SURPRISE YOUR COWGIRL WITH A PURSE OR TOTE BAG!!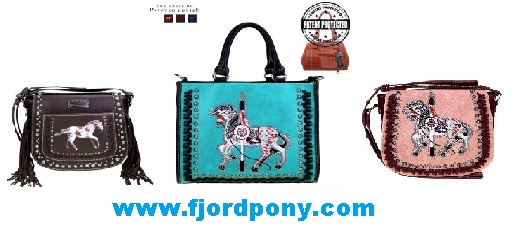 100% Satisfaction Guaranteed if she doesn't like it, just return it for exchange or refund.