Current Ponies



















~~~~~~~~~~
Click the pony picture to see it larger.


USA Shipping 1 & 2 ponies go USPS. First pony $12.00 plus $5.00 for each added pony.
* Gift from the Sea may call for an added invoice for being heavier.

Orders leave here in 2 days.

INTERNATIONAL orders, E'me so I can weigh the box.

Larger orders go UPS, ask for a quote.
Trail of Painted Ponies
Collector's Choice Ornaments 2017
Christmas 2017 Figurines & Ornaments
CHRISTMAS 2017 ----------------- THEY ARE IN~! Yipee.


Angels on High, Wonderful Season of Peace.

[ Winter Ballet & Jingle Bling is SOLD OUT]
Select Which Pony You'd Like $46.00 each
($12.00 shipping for 1 pony, 5.00 for 2nd)

~~~ Sorry Jingle Bling & Winter Ballet are sold out. ~~~

Select 2 Ornaments - $40.00
(First Class USA Shipping Included)

You can select any 2 ornaments from any page of my site.

I ship 2 ornaments minimum as many singles have been lost or damaged in the mail.
E'me if you live in another country and would like a quote or a PayPal invoice to help you purchase anything here.
COLLECTOR'S CHOICE ORNAMENTS - In Stock Now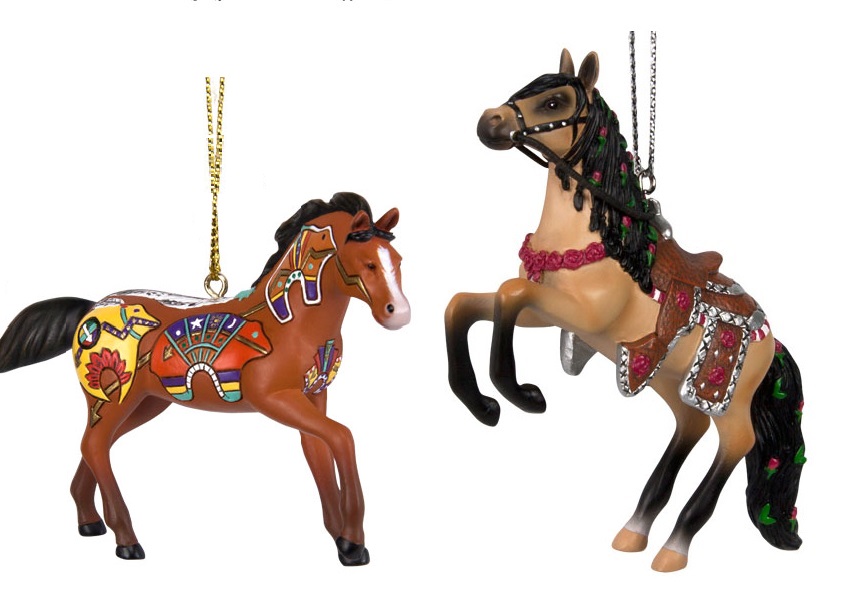 Spirit Bear Pony & American Beauty
(use button below and include these choices)
COLLECTOR'S CHOICE ORNAMENTS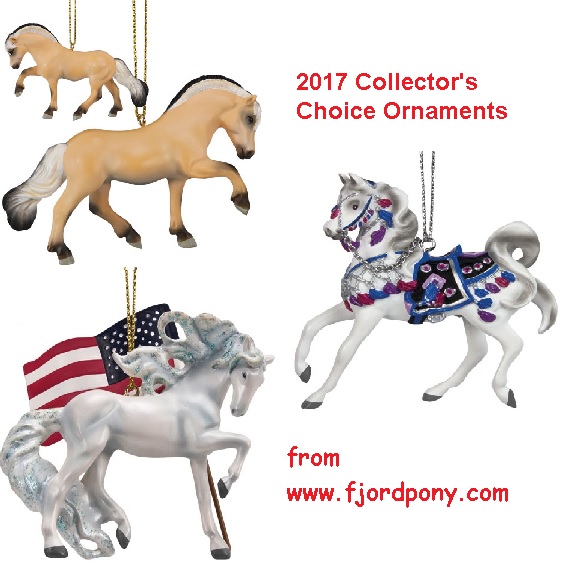 Little Big Horse - Norwegian Fjord,
Unconquered and Arabian Splendor (This Set ONLY on Sale)

Set of 3 = $58.00 - SALE
(This group only)
(USA First Class shipping included)

IF you want a unique group of 3 ponies, Send Message to Seller when you Check out or email me. Otherwise, you'll get 1 of each.


SEE OUR OTHER CHRISTMAS ORNAMENTS: 2016~~~

~~~~~~~ 2015 & 2014 ~~~~~~ 2013 & earlier

E'me with any questions.